Thinking Of Upgrading Your Stock Diesel Exhaust System?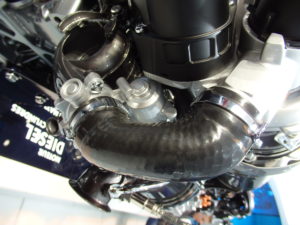 For most vehicle owners, installing quality performance parts can enhance the driving experience. There are various choices for performance parts and accessories and it all depends on what you want for your car. You can improve your car to make it look new and unique again.
If you've got diesel, have you considered upgrading your diesel exhaust system? If you are looking for a performance upgrade for your vehicle, then installing a performance-grade diesel exhaust system is a perfect upgrade for your stock exhaust components. Upgrading your diesel exhaust parts will give your vehicle a better exhaust and engine performance.
Replacing the factory fitted exhaust components of your car with aftermarket exhaust parts will pump up your car's power and sound. These exhausts are designed to free some of the power in your engine and make it work more efficiently. Upgraded exhaust components improve the performance of your car because of its design and lightweight materials.
So if you are looking for ways to improve diesel engine performance, consider installing a general exhaust size upgrade kits. You can find many "cat-back" kits for diesel that improve performance without spending a lot. Also, consider getting a downpipe, a high flow DOC, and/or upgraded exhaust manifolds. These diesel exhaust system upgrades add noticeable performance improvement without too much trouble.
You have many options to keep your car in good condition to make your beloved car look good and better again. It is also important to note that you need quality aftermarket parts to get the performance you want.